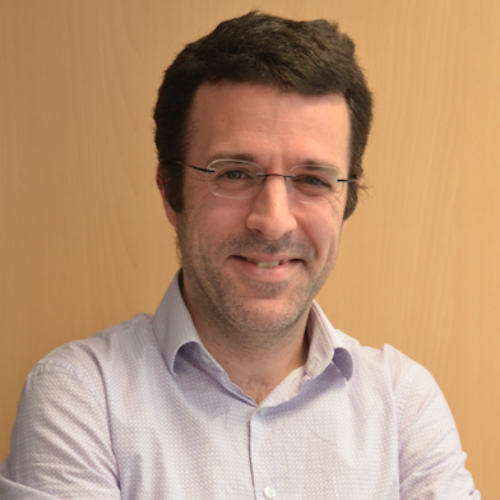 Prediction and Optimization of Antiferroelectric Materials
Affiliate Prof. Jorge Íñiguez Luxembourg Institute of Science and Technology (LIST), and University of Luxembourg, Department of Physics and Materials Science
Talk to be announced soon
Jorge Íñiguez is a lead researcher for computational materials physics at the Luxembourg Institute of Science and Technology, and affiliate professor at the University of Luxembourg. His work focuses on the application of electronic structure methods to materials science problems, including extensive studies of perovskite oxides (ferroelectricity and magnetism, phase diagrams, property tuning by nano-structuring) as well as theoretical and methodological developments (e.g., for the calculation of magnetoelectric effects or the realization of large-scale statistical simulations). Recent highlights include the investigation of negative capacitance and voltage amplification in ferroelectric heterostructures, the identification of strategies to obtain materials that are simultaneously metallic and ferroelectric, and the discovery of electric skyrmions.
About the FLAME-inars
The FLAME-inars are organized by the collaborative project FLAME at TU Darmstadt, in which electronic-structure-property relationships are being developed and exploited to realize novel lead-free antiferroelectric compounds. The seminars will gather experts in processing, characterization and theory to discuss materials and applications, bulk and thin films, fundamental properties, electronic structure & defects, and related aspects.