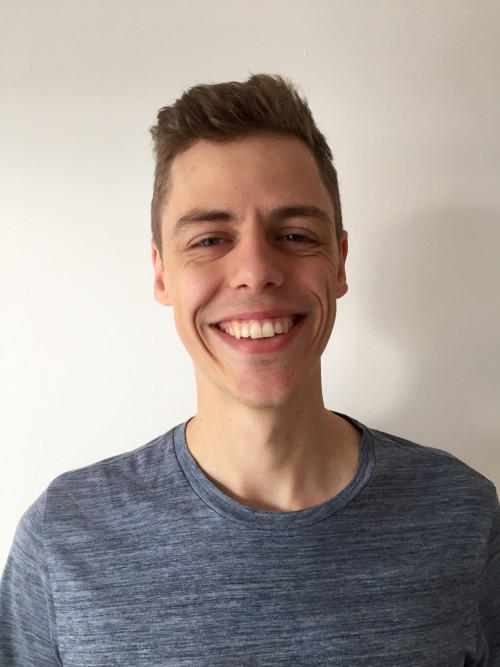 Strain Dependence of Antiferroelectricity in NaNbO3 Thin Films
Thorsten Schneider, M. Sc. Research Group Thin Films Institute of Materials Science Technical University of Darmstadt
Abstract
Investigations into thin films of antiferroelectric NaNbO3, grown via pulsed laser deposition, will be presented. Structural analysis of films with optimized growth conditions reveal the incorporation of epitaxial strain on different substrates. This epitaxial strain is utilized to affect the balance between the antiferroelectric (AFE) and ferroelectric (FE) phases. Via reciprocal space maps and transmission electron microscopy an AFE ground state is detected for thin films under compressive or small tensile strain while larger tensile strain appears to stabilize the FE phase. The electrical characterization indicates a rotation of the polarization to the in-plane direction for films under tensile strain. For films under compressive strain on the other hand, a large increase in saturation polarization is revealed, indicating a promising route for further energy density increase in AFE materials.
06/2013 – 09/2016: Bachelor of Materials Science, TU Darmstadt, Bachelor thesis title: "The Grain Boundary Diffusion process in NdFeB permanent magnets with use of NdCu'6z'"
10/2016 – 03/2019: Master of Materials Science, TU Darmstadt, Master thesis title: "Magnetic properties of double-perovskite Sr2CrWO6 thin films produced by pulsed laser deposition"
09/2017 – 03/2018: Advanced research lab at Tohoku University, Sendai, Japan, title: "Electrical and magnetic transport properties of CoFeB/(Ta,Ru) layers"
Since 03/2019: Researching PhD as part of the FLAME project with focus on Antiferroelectric Thin Films
About the FLAME-inars
The FLAME-inars are organized by the collaborative project FLAME at TU Darmstadt, in which electronic-structure-property relationships are being developed and exploited to realize novel lead-free antiferroelectric compounds. The seminars will gather experts in processing, characterization and theory to discuss materials and applications, bulk and thin films, fundamental properties, electronic structure & defects, and related aspects.